On the day of the Oscars, in Los Angeles, you will not find a free term for microdermabrasion treatment if you have not booked it 3 months in advance or if you are not one of the nominated people. Imagine the power of microdermabrasion combined with a deep and empowering massage and you're halfway to discover the luxurious treatment offered by Face Up! This treatment encourages the creation of new collagen and elastin. Given that he alone combines the effects of abrasion and micromassage at the same time, Face Up provides the most comfortable treatment with remarkable aesthetic results. Face Up does not have a vacuum, ie unpleasant skin tingling and possible unwanted skin reactions. If you want to get rid of thin wrinkles, sunburns, acne scars, equalize skin color or just refresh face-to-face Face Up treatment is the most comfortable, fastest, and safest way to regenerate. Face Up can handle face, neck, hands and neckline, and the results will be seen after only one treatment.
Microdermabrasion is an increasingly popular method and is becoming the leader among non-invasive Spa procedures. Its popularity has been achieved with its high efficiency (noticeably skin regrowth), speed and simplicity. Many are called ideal peeling.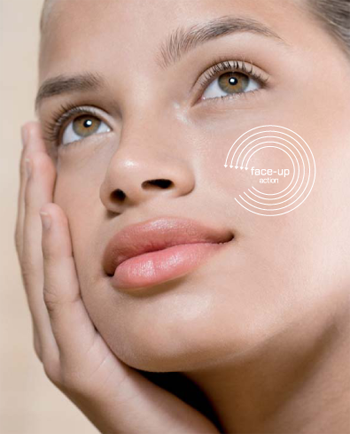 What type of skin is microdermabrasion most successful and what is most commonly used for?
Microdermabrasion is applicable and successful in all types of skin. The greatest advantage of microdermabrasion is that there is no need for recovery time from this treatment so that the patient can perform their daily activities immediately after the treatment. It is especially necessary for those who want to reduce the scabs, scars, wrinkles, equal numbers of faces, and the condition of lifeless, gray skin, which is obscured by the sun. Microdermabrasion is the ideal solution for women with problematic skin, a tendency to acne, with wide pores, small scars.
How Many Face Face Treatments Are Needed?
Face up the world alone combines the effect of abrasion and micromassage, and provides the most timely treatment with remarkable aesthetic results. Face Up uses patented micropulse to increase tonus of the skin and stimulates the creation of new collagen and elastin. Also, unlike other microdermabrasion treatments, Face Up provides precision control over the abrasion depth for increased safety. Face Up has no vacuum, ie no unpleasant tingling of the skin and possible unwanted skin reactions.
Do You Use Face Up Diamonds or Crystals?
None of it. Face Up uses single-sided abrasive covers covered with a biocompatible, antiallergic layer of silicon carbide. Heads are one-off for increased safety and elimination of any risk of contagion from one client to another. Because of this, Face Up treatment is the world's most-rated treatment in its category!